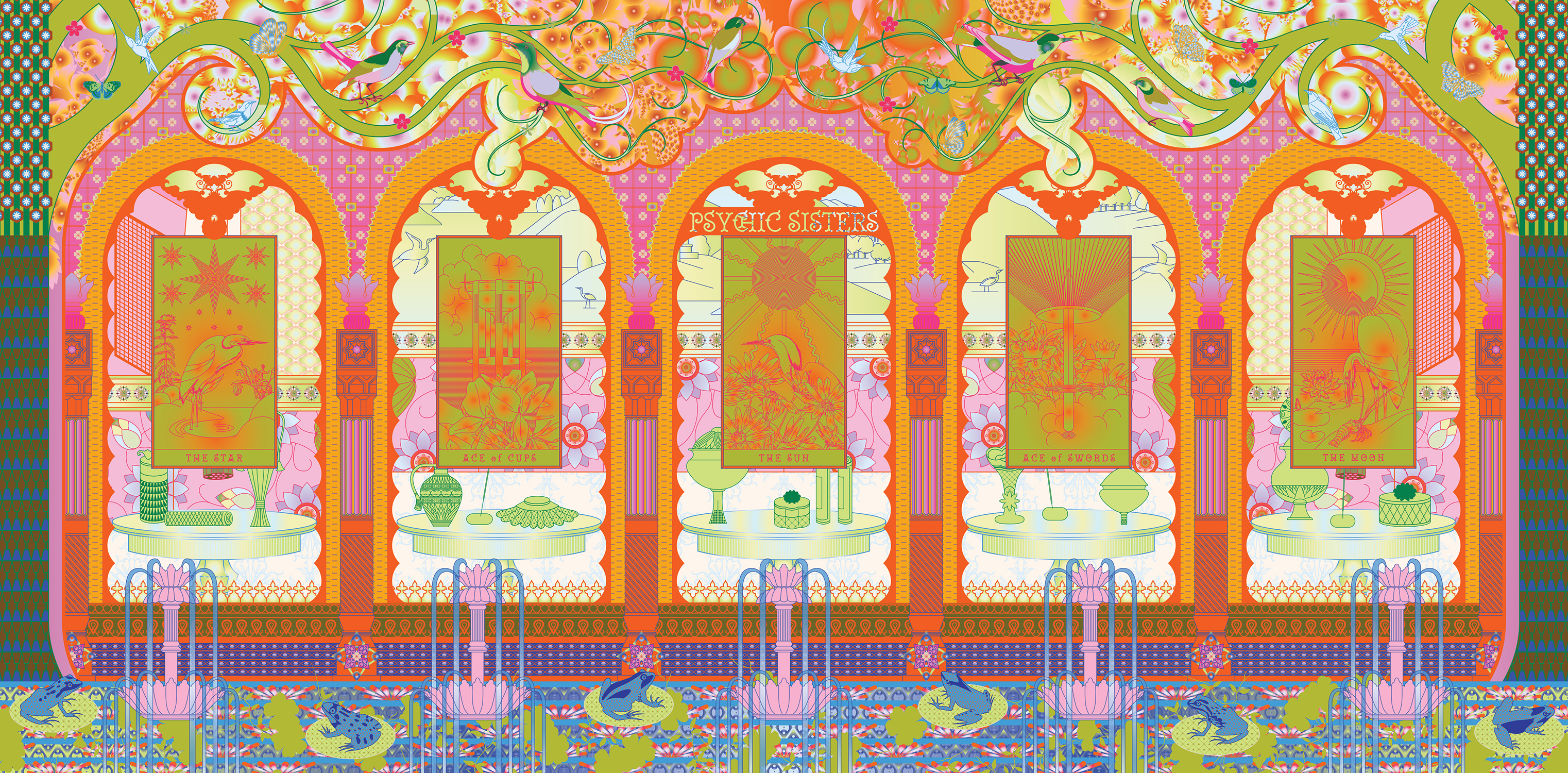 SELFRIDGES CELEBRATES

Client: Selfridges
Project type: Window Display
Photos: Andrew Meredith
I designed 3 window displays for the Selfridges Celebrates season, a high energy 2D takeover of Selfridges physical and digital spaces. Selfridges Celebrates is a playful take on how to plan for moments that call for joyful celebration, brought to life by mood-lifting illustrations and installations.

Each window essentially follows a theme of an existing store in Selfridges. The first theme I was given was titled Psychic Sisters, a wellness brand specialising in different types of readings. The second window was Brasserie of Light, an art deco restaurant and bar set within Selfridges. And the third window was titled The Wedding Suite.

Psychic Sisters

I wanted to create a surreal yet tranquil setting that links to the brand identity. The 5 focal elements are stylised Tarot cards supported within archways which aim to invite the viewer to peek into their future.


Brasserie of Light

Inspired by the Damien Hirst crystal Pegasus in the restaurant, my intention was that the outline of the Pegasus placed in the foreground would act as a window into an inviting restaurant scene behind. The illustration is heavily embellished with patterns seen throughout the actual restaurant in a sectioned display of varying perspective.
The Wedding Suite

The key imagery includes an altar centred between adorned shelving found in the store. A chandelier also hangs in the foreground above arranged wedding flowers. Vital to this illustration was the draped curtains being lifted, symbolic of new beginnings and the spectacle of the special day which the brand is centred around.