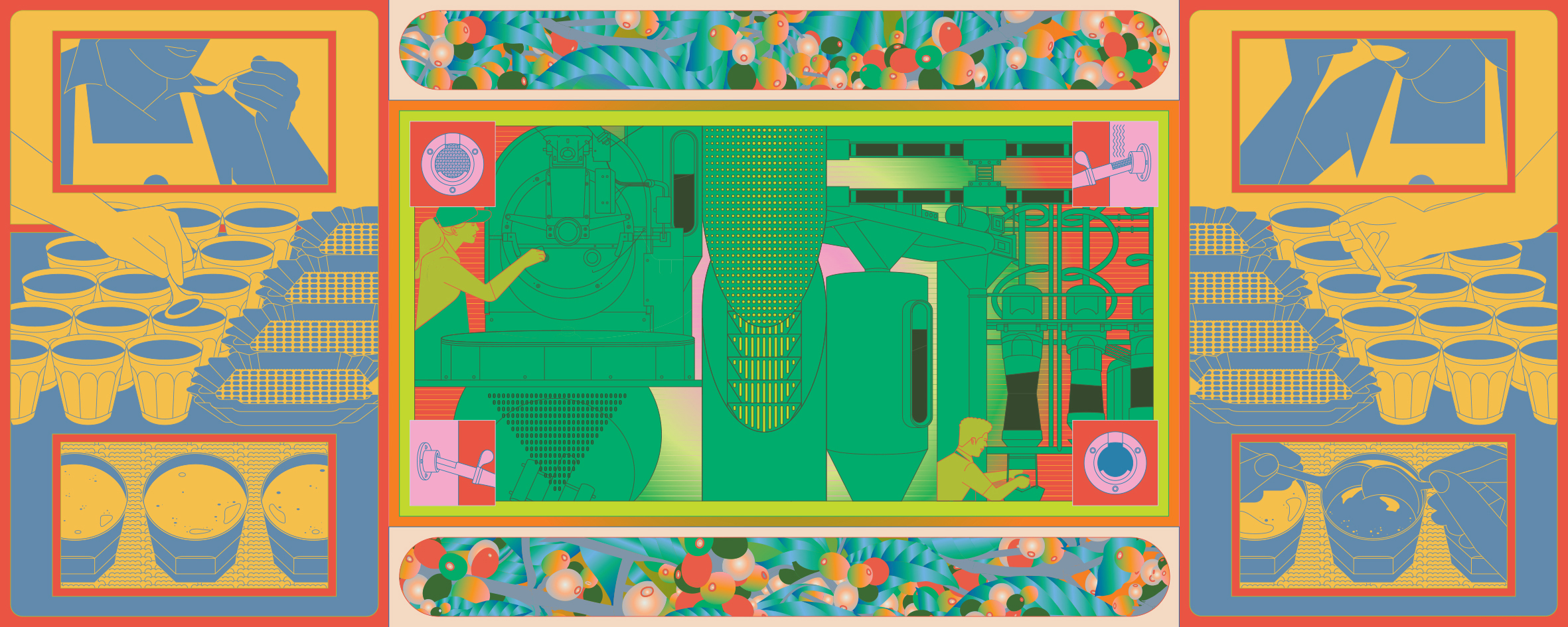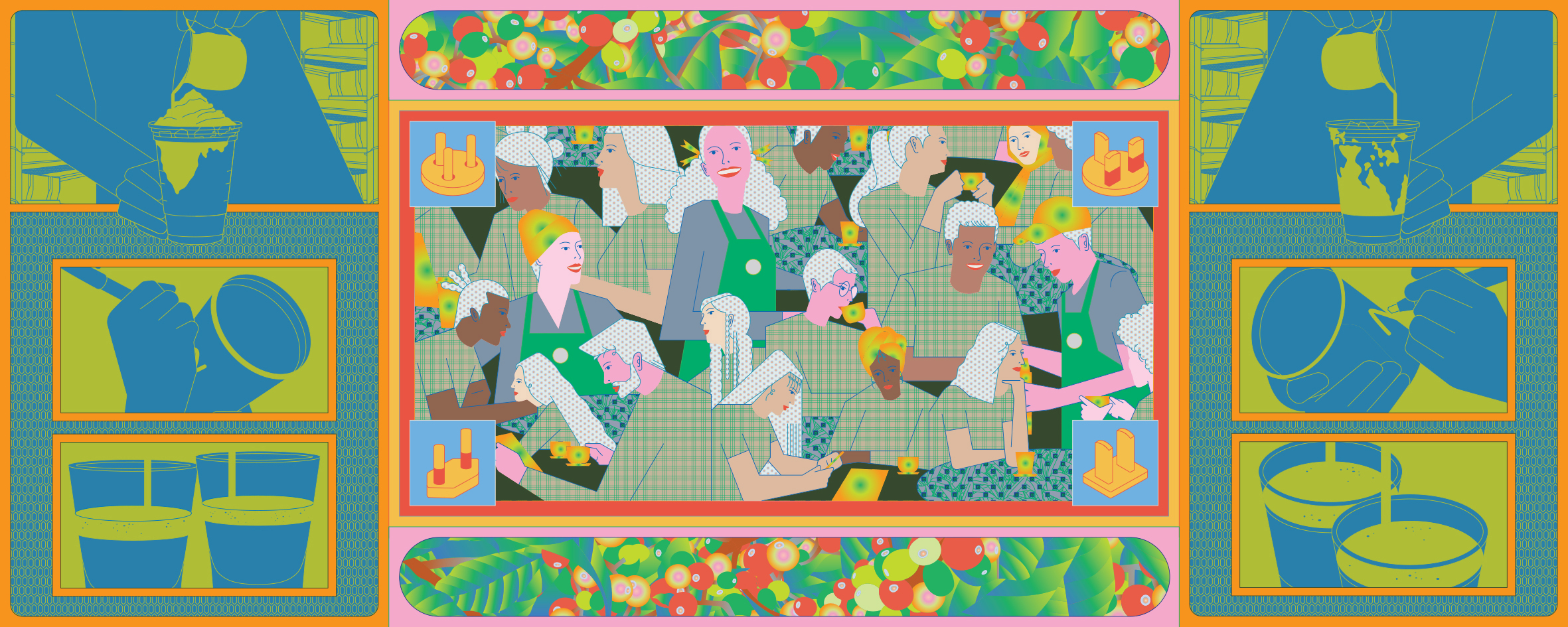 BEAN TO CUP

Client: Starbucks
Project type: Mural
Photos: Andrew Hendry
I was commissioned by Starbucks to create 3 murals as part of the 'Starbucks Art Program'. These murals will be installed in the near future in stores across Europe, the Middle East and Africa. The theme being 'Bean To Cup' – with the individual murals representing each word in the title respectively. The work is therefore an homage to coffee culture and the unique journey from cultivation to consumption.

Bean

Examining how coffee is produced, the imagery is centered around the harvesting, plucking, washing and drying of the beans, with a focus on the regions in which Starbucks coffee farms operate in (such as Costa Rica, Colombia and Panama, to name a few).
To

Focusing on the process of preparing the coffee beans for consumption, with emphasis on the unique Starbucks Reserve Roastery's that have opened all over the world. A fantastic celebration of coffee's extraordinary journey which I wanted to celebrate through an abstract illustration of the harvest and production processes. The side panels contain scenes from the Starbucks Tasting Room - All coffee shipped from around the world to Starbucks is "cupped," to ensure quality and consistency. "Like a sommelier, the coffee tasters' role is part science, part art."
Cup

Exploring the interaction between customers and emphasising the 'third place' element inherent within a Starbucks. Playing on the casual, and happily anticipated gatherings of individuals beyond the scope of simply home and work. For this piece, the side panels show baristas in action; while the illustrated plugs, showing those used in different countries, is a tongue-in-cheek representation of how technology and staying connected plays a vital role in empowerment, knowledge, awareness, access, and community.